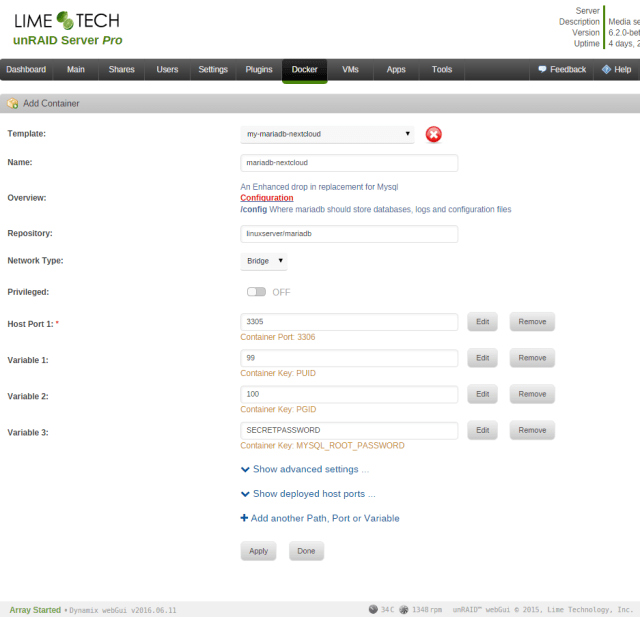 Installing Nextcloud on Unraid
This seems to generate a lot of questions and queries so thought I'd do a quick walkthrough.
Install MariaDB
First of all you need to install MariaDB, now one of the stipulations of Nextcloud is that it requires binary logging to be enabled on the MariaDB server. I've already got one instance of...
28th Jul 2016 - chbmb